GiveMeTap has been contributing to a lot of social entrepreneurship discussions to promote it's mission to change the world along with aspiring entrepreneurs following a similar vision.
The Water Guy's most recent conversation with The Guardian highlighted the extraordinary growth and work of UK social enterprises and how their work is helping shape today's society into one that leads a positive change for the current and future generation.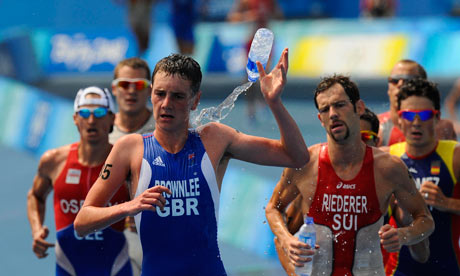 "An accelerated period of growth is an exciting time for any business and as a social enterprise operating in these troubled economic times, it's particularly exhilarating. My business, GiveMeTap, has experienced a frenetic start to 2012 and as all eyes fall on the UK for the Olympics this year, and with the Big Society gathering pace, I'm sure I'm not the only social enterprise with high hopes for the coming months. In fact the AXA 'Why Not Britain' social trends report, in which I was featured, found that it is increasingly alternative business models like mine that are shaping today's society and encouraging people to challenge the status quo.
..There is never a dull moment running a social enterprise and I find it exciting to be part of a movement that is going to become increasingly important in the future. I agree with AXA's report, which says businesses that combine making profits with doing good for society will be the leading force in the post-recession economy. Among my peers there is a great belief that businesses must support communities, not impact our ecology, and be transparent about their operations. In addition to this, we live in an era where people want their lives and work to become more fulfilling and meaningful. So despite the tough climate, the immediate challenges my business and others face, I am optimistic that a more socially aware outlook can only mean good things for the future."
To read more on how GiveMeTap is helping build a better future for the water aid system on a local and global level, visit us here.